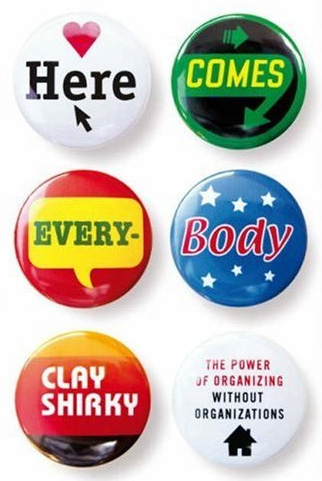 There's an interesting podcast on the Penguin site featuring Clay Shirky, whose new book Here Comes Everybody has just come out. Shirky has been called 'the finest thinker we have on the Internet revolution'. He runs the Interactive Telecommunications Program at NYU, which brings together people from the worlds of the arts and technology. He says he jokingly refers to as 'the Center for the Study of the Recently Possible'.
He has some interesting things to say about the ways in which technology is equipping us with tools to communicate in new ways:
'We've been withdrawing into our homes in one way or another for about fifty years. Television has brought us there and kept us there. The dictates of work and the suburbanization of the western world have meant the social space between work and home is very limited; it's mostly spent commuting. We've gone from village shopping to supermarkets and so forth.

'And there is nevertheless a deep social need to connect, to share, to converse, to collaborate. And what these tools are now doing – the internet, the mobile phones, the various applications people are adopting – is restoring a degree of connectedness that's been taken away from us.'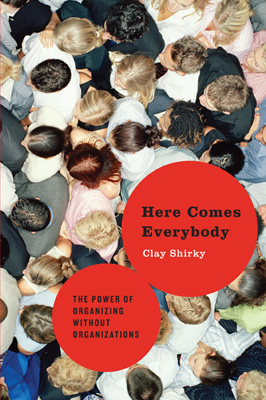 He makes some predictions about how he thinks the internet connectedness could evolve in the next couple of years as a force for problem-solving on a large scale. It's possible to remain sceptical that the collaborative effort that made Wikipedia is going to find it much harder to solve global warming, but it's well worth a listen.
I wonder, though, at Penguin's decision to bring the book out in hardback at £20. Even if many copies will be bought on-line at discounted price, it sounds to me the sort of topical book that you want to get into circulation in paperback while the examples are still current…