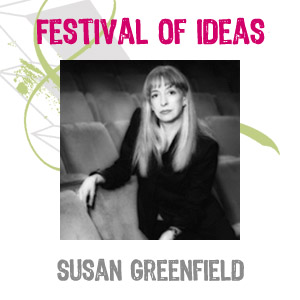 In May I made a number of recordings for this year's Bristol Festival of Ideas, a series of very popular events which brought some high-powered thinkers to the city to stimulate discussion on subjects as diverse as the legacy of '68 to why the human brain is not quite 'fit for purpose'.
I'm editing my interviews now for a series of podcasts sponsored by The Philosophers' Magazine, which will be appearing over the next few months. The first one is downloadable now from iTunes here.
This podcast features short interviews with Susan Greenfield talking about identity in the twenty-first century; Raymond Tallis on what really goes on inside our heads (as opposed to our minds); and scourge of the post-modernists Alan Sokal on Christianity, Islam and politics.
In the next Festival of Ideas podcast, available at the end of this month, my guests will include Jean Moorcroft Wilson on Bristol-born First World War poet Isaac Rosenberg and Adrian Tinniswood on 'the historian and the city'.