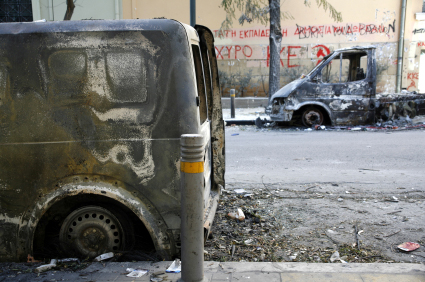 Click here to listen to the podcast I recorded earlier this month for Le Monde diplomatique with Valia Kaimaki of the Eleftherotypia newspaper.
In it we talk about the mass uprising of Greece's youth following the death on 6 December of Athenian teenager Alexis Grigoropoulos at the hands of the Greek police. As she explains, the boy's death ignited the flames, but there was already a great deal of combustible material available.
You will find Valia's article from this month's edition of Le Monde diplomatique here.
(Image © Vasiliki Varvaki)