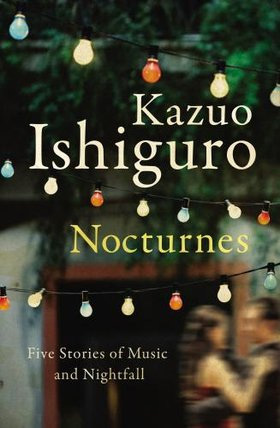 I realize that things have been a little quiet on the Podularity front lately, so I thought I'd reassure you I haven't hung up my microphone. In fact, I've been busy producing podcasts for a wide variety of people:
Meanwhile, Mark Thompson's The White War has recently won the 2009 Hessell-Tiltman Prize. The prize is awarded for the best work of history published each year on events before 1945. The book is an account of the Italian Front, a major forgotten conflict of the First World War. You can hear me talk to Mark here.
The series of fortnightly podcasts I am producing for Blackwells has already notched up nine editions. In the latest programme, you can hear one of Britain's most eminent novelists, Kazuo Ishiguro, talk about his first volume of short stories, Nocturnes, a bittersweet collection that owes its inspiration to Ishiguro's fascination with music.
In the same programme I also talk to Nick Davies, whose book Flat Earth News, last week won the first Bristol Festival of Ideas Book Prize sponsored by Blackwell. As it happens, I have also been making recordings for the Festival, which will be appearing on their site soon.
All that said, I have been doing some interviews for Podularity: Mary Beard on Pompeii and Christopher Kelly on Atilla the Hun are both awaiting editing, and on Monday I shall be interviewing Michael Moran about Polish life and history.
Podcast: Play in new window | Download