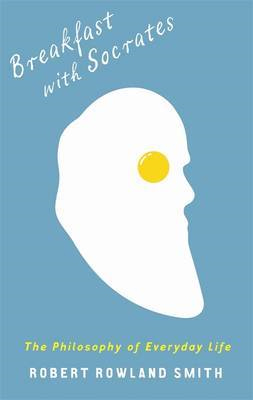 This is the second in an occasional series in which I ask an interviewee three questions – no tricks or traps, but no forewarning either.
This time my guest is writer, Robert Rowland Smith, who has just published a book entitled Breakfast with Socrates: The Philosophy of Everyday Life. I rather like the exclamation mark and semi-colon behind Robert's shoulder, unintentional though they were!
Click on the book cover above to find out more about Robert's book. A podcast interview – in which I get to ask Robert more than three questions – is coming soon.