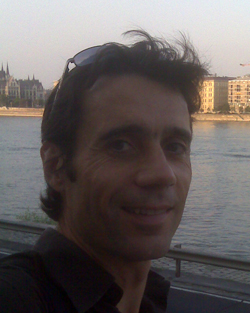 Tony Bruce has spent pretty much his entire working life in books. First at Stockbridge Bookshop in Edinburgh (still going strong), followed by a stint at the epicentre of bookselling at Waterstones, Charing Cross Road (sadly no longer) before becoming manager of Waterstones at Goldsmiths College.
Having had enough of bookselling he moved to Routledge in 1994, where he is now Publisher for the Philosophy list. He enlivens the routines of academic publishing by occasionally commissioning trade books, most recently with The Philosopher's Dog by Raimond Gaita and The War for Children's Minds by Stephen Law. He lives in Bath.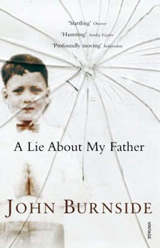 A deeply thoughtful book, full of hurting, damage and repetition. It is a searing portrayal of first a father and then a son caught in an alcoholic and drugged loop of self-destruction. Yet it is as far as one can imagine from the recent slew of self-indulgent  "misery memoirs". Burnside's compassion  comes through on every page; he does not forgive his father but somehow refrains from judging him.
Perhaps what lingers most in the memory, aside from the miracle of Burnside's survival,  is the way he writes. You can smell the damp  woods, housing estates and pubs first of Fife then Corby, yet every page has a poetic beauty to it.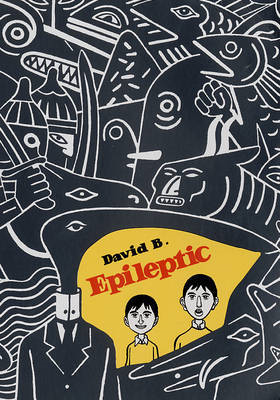 Forget what you think you know about graphic novels.  This is a coruscating and moving account of one family's search for a cure for their epileptic son, as narrated by his brother, translated from French. It's an odd book, brilliantly and terrifyingly illustrated with an occasionally rambling structure. Yet the account of the ever more surreal quest undertaken by David's parents, through traditional medicine to macrobiotics and voodoo, never fails to grip and there is even the odd, really odd, comic fragment.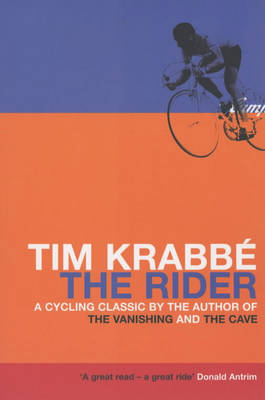 The Tour of Mont Aigoual never happened, but after reading Tim Krabbé's book I can remember every kilometre. Forget the science of lactate threshold and "VO2 max" that dominate modern cycling, this is old school stuff and what every rider experiences in a bike race: pain, boredom, envy, hunger, elation, despair,  all related by one-time racer Krabbé.
Ostensibly a fictional account of a bike race, it's really an existential thriller with the occasional  Bunuel-like detour: have you ever imagined cycling along a road made of mashed potato, leaning down from your seat for a forkful?  Probably not. The names of Krabbe's adversaries are legends for any proper cyclist: Barthelmy, Reilhan, Kleber, Lebusque and the rider from "Cycles Goff". Who can forget them?