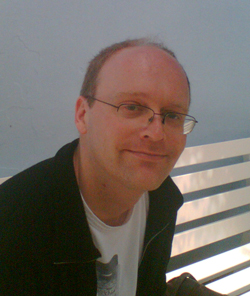 Roger Luckhurst is professor of modern and contemporary literature at Birkbeck College, University of London. His many publications include a study of J.G. Ballard's fiction, editions of Henry James' The Portrait of a Lady and Robert Louis Stevenson's Strange Case of Dr Jekyll and Mr Hyde for Oxford World's Classics, and many works on Victorian and genre fiction. He is currently working on The Mummy's Curse and other Dastardly Tales of Egyptian London, of which he says:
"This book will explore the true story of the curse of the British Museum mummy, first brought to prominence in about 1904 with the death of the journalist Fletcher Robinson, and which haunted the Edwardian imagination, preparing the way for the later frenzy around the tomb of Tutankhamen."
To see which books Roger has chosen as his books of the decade, click below: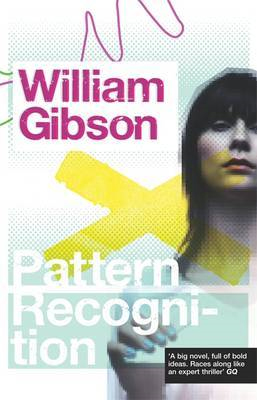 Gibson has been achingly cool for hipsters and trendsetters since his debut in 1984 with Neuromancer, the book that invented cyberspace. In Pattern Recognition (2003), which is set in a heightened version of our present, the characters were themselves "cool-hunters", surfing globalized networks to find the latest cultural trends. Rather brilliantly, the lead character gets her job because she is allergic to corporate brands: the mere sight of a Tommy Hilfiger shop causes her to vomit.
At the core of the book is a reflection on whether culture can be a critical reflection on the state of the world, or if the networks of advertising, media corporations and hyper-capitalist entrepreneurs will always steal its energies for profit.
Like the sequel, Spook Country, Gibson uses popular thriller/science fictional devices to explore the possibility of a modern avant-garde. At the edges, too, this is one of the finest reflections on 9/11 and its consequences, precisely because it looks at this obliquely, rather than trying to make a big statement about it (like the relatively disappointing DeLillo novel, The Falling Man). The mysterious "footage" at the core of the book, segments of a film released bit by bit on the internet, eventually reveals itself as a majestic meditation on loss in a traumatized world.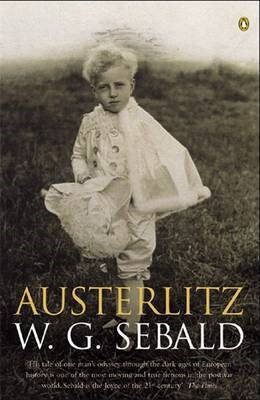 Sebald's last novel before his untimely death in a car accident seemed to be the culmination of a certain strain in literary fiction in the 1990s, and set a tone for the coming decade. Austerlitz is an agonized fictional biography of the anonymous narrator's friend, who re-discovers, after a lifetime of evasion and denial, his true identity.
"Austerlitz" is a fictitious name, hiding his origins as a Jewish child sent to England on one of the few Kindertransport trains that saved Jewish children from incarceration and death under the Nazis. His "recovered memory" (such a trendy form of amnesia in the 1990s) sends him on an agonized trail of trying to discover what happened to his family.
Sebald's device of mediating this story through a narrator should give us distance, yet by simply listening to this story, and collating the details for us, the narrator begins to collapse under the weight of such horrifying witness. For me, the book was on the cusp of curdling into traumatophilia – that is, a kind of gruesome delight in wallowing in history's worst excesses. After 9/11, we all had to confront this question of what to do in the face of atrocity. A murderous decade and how to bear witness to it kept Austerlitz urgently relevant.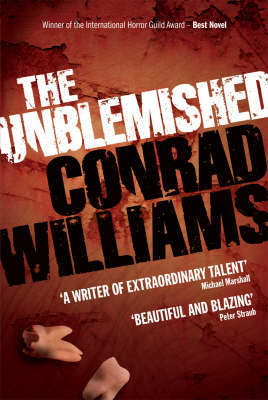 It was a good decade for horror: perhaps this lowly, disreputable genre had become appropriate for the times. This novel won the International Guild of Horror award in 2008, and is surely one of the nastiest visions of an apocalyptic London ever written.
Something is unleashed from a simple conversation in the Princess Louise pub in Holborn, an enigmatic ritual communication that is also a portal that allows monstrous creatures back into the city that had chased them out in the Great Fire of 1666. As these creatures, who look very like us, move in to devour the humans that choose to stay behind, the city is disordered, as the narrator puts it, by "upheavals unlisted in the A-Z". There follow pages and pages of hallucinatory descriptions of bodies opened and devoured.
We spent all decade watching various forms of the zombie apocalypse on film, from George Romero's return to savage political zombie satire in The Land of the Dead to the benign "zom-coms" of Shaun of the Dead or Zombieland. There was even the surprise hit novel by Seth Grahame-Smith, Pride and Prejudice and Zombies. Zombie states seemed to speak very directly to our condition of being wage-slaves in a dumbed-down, brain-dead public culture. Conrad Williams gave us a dark and savage portrait, in which a lovingly detailed London is devoured from within. It reminded me again how popular fictions can sometimes articulate our feelings with far more panache than the literary, Booker-style novel.