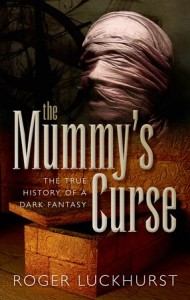 Roger Luckhurst's 2012 book, The Mummy's Curse, is much more than just an opportunity to revisit the familiar story of Howard Carter's discovery of Tutankhamen's tomb in the winter of 1922 and the death soon after of his patron Lord Carnarvon in circumstances ascribed to the eponymous curse.
Roger's real interest is in finding out where the story of the curse came from and what it says about the society in which the rumours circulated. I met up with Roger in order to explore 'the lumber room of the Victorian exotic unconscious' and tune in to the shuffling footsteps of the mummy…
To listen to the podcast, click here.