The present and the past are intertwined and it doesn't matter if what people remember about the past isn't true – it's got significance for them now. I'm going between lots of different layers, because that's what people do in their conversation.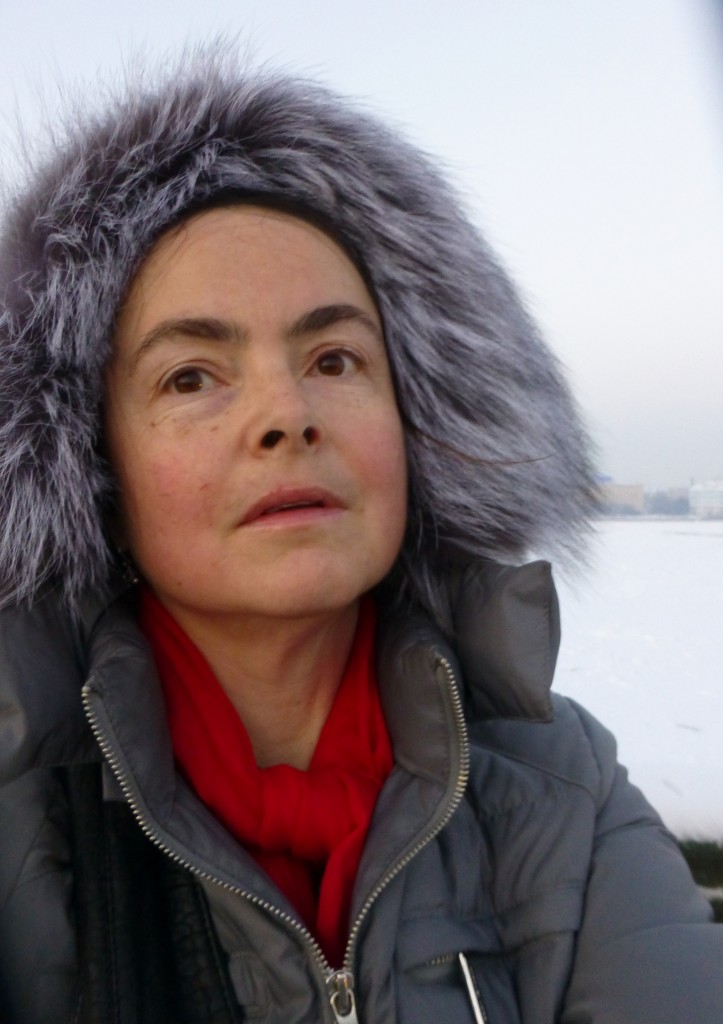 My guest in this programme is Catriona Kelly, who is Professor of Russian at the University of Oxford. Catriona appeared in one of the very first editions of the programme in early 2008, when we talked about her monumental history of childhood in twentieth-century Russia, Children's World. That interview is still available here.
I visited Catriona in Oxford last month to talk to her about her latest book, published in January by Yale University Press. St Petersburg: Shadows of the Past presents a multi-faceted portrait of a great city that has undergone decades of transformation since the late 1950s and examines how layers of shared memories of the past have left their mark on the present. What interests Catriona is less the official memory enshrined in St Petersburg's monuments and museums, but rather memories of everyday experience – where people lived, what they ate, how they travelled, what they did at work – the little things that give life shape and meaning.
The books is based on interviews, archival research that takes in literature, art and memoir among many other sources, and personal experience – the sense of the city gained over time from wandering around, camera in hand photographing a rubbish skip, a dog walker or schoolyard graffiti, alert to the changing texture of everyday experience (all the photos on this page are from Catriona's collection). This fascination, Catriona confesses in this interview, even extended to surreptitiously collecting discarded supermarket receipts to see what they reveal.
This interview is in two parts. In the first part, we talk about Catriona's early experiences of the city as a language student in the late 70s, what her book sets out to do, and the lingering sense that, despite many improvements in daily life since the end of Communism, something is missing.