Our guest selector of his Books of the Year today is Francis Spufford. Earlier this year Francis published the genre-defying Red Plenty. As the book's website says: "Is it a novel? Is it non-fiction? It all depends on your definitions. It tells a true story, but it tells it as a story. Whatever you call it, it's about the moment in the mid-20th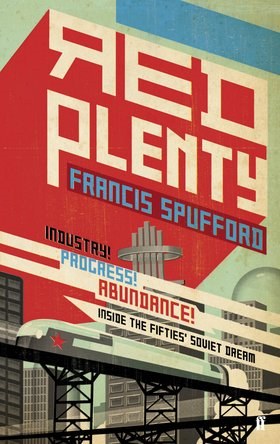 century when people believed that the state-owned Soviet economy might genuinely outdo the market, and produce a world of rich communists and envious capitalists. Specifically, it's about the last and cleverest version of the idea – central planning via cybernetics – and about how and why, in the 1960s, it failed."
You can  listen to my interview with Frances by clicking here.
Here are his Books of the Year:

I have been thinking a lot this year about the interesting edges and boundary zones of fiction, and one of the books that has intrigued me most has been Kim Stanley Robinson's Galileo's Dream (Harper Voyager, £8.99).
Depending how you think about it, this could be either a historical novel with science fiction threaded through it, or a science fiction novel that happens to be largely set in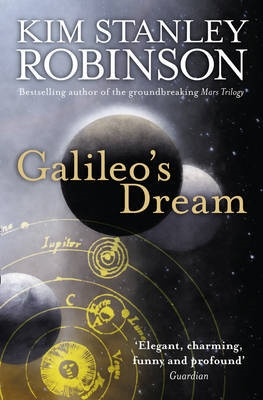 Renaissance Italy. But in fact it's a fusion of the two into something new and hard to categorise.
It takes a meticulous, sympathetic recreation of Galileo's times, and then pulls back from it into a much larger chronological landscape, to produce a profound and hopeful meditation on science and human history. It contains, in twenty or so pages, a hypnotic fly-through of the course of all physics from Galileo to the present which would qualify as the single best piece of non-fiction science writing I've ever read – and then glides on imperturbably, just as beautifully, into a description of the imaginary physics of the future.
Altogether, in fact, it's a kind of grand contradiction of the idea that genre writing, whichever genre you decide this is, must necessarily offer predictable or second-hand sensations.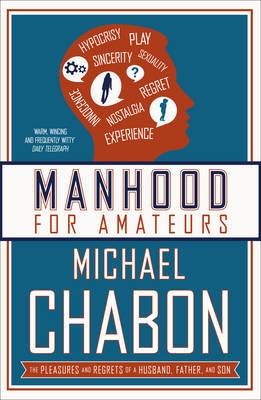 I also really enjoyed Michael Chabon's Manhood for Amateurs (Fourth Estate). I'm a confirmed Chabon fan, and when he turns from fiction to journalism, as here, he retains his magically vivid way with a sentence, and his warmth of tone.
This is a collection about being a father; or more accurately, about the attempt to turn one's shambolic, not-wholly-reliable, self-indulgent male self into a load-bearing support for someone else's happiness, preferably without falling into the patriarchal stiffness and distance of previous ways of doing it.
There's a great piece on how annoying it is to be overpraised for managing any childcare at all, when the only standard it makes any sense to measure yourself against is the expected, unpraised competence of women – but it's almost all good, and I laughed the laughter of recognition over and over.
Podcast: Play in new window | Download