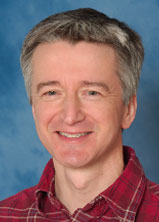 I have begun asking my interviewees to recommend a book which is a particular favourite of theirs.
First up is Jan Zalasiewicz, who appeared in programme 34, "After We've Gone", talking about his book, The Earth after Us. Here is his book choice:
When one digs for a living amid the rubble of deep geological time, then it's a nice to ponder on other transmogrifications of time.  Or transmoggiefications, perhaps.  Of forgotten heroines, I have a soft spot for one of the feline world:  Mehitabel, that New York cat sure that she was Cleopatra reincarnated.

Her exploits (mostly scandalous) were recounted by her comrade in spirit, if not in zoological affinity – Archy the cockroach.  This six-legged wit, philosopher and raconteur wrote by leaping from the top of the frame of an old-fashioned typewriter to strike, one by one, its keys with his head.

The hard-won biographical fragments, in free verse, were collected each morning by one Don Marquis and passed on to the astonished publishers (quite who trousered the royalties is unclear).   In these troubled and changing times, Mehitabel's spirit can cheer us all.  It was one day up and the next day down, and always the devil to pay, but she was ever the lady (she insisted), ever the lady.

Archy and Mehitabel by Don Marquis still seems to be in print after all these years, thank goodness.
Jan Zalasiewicz