"Pieter Spierenburg is one of the world's experts on the history of violent crime, and his writings are filled with fascinating facts and thought-provoking insights."
Steven Pinker, Harvard University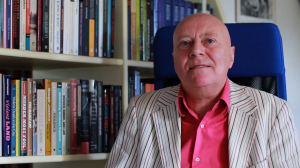 Pieter Spierenburg is professor of historical criminology at Erasmus University, Rotterdam. In 2008 Polity published his History of Murder: Personal Violence in Europe from the Middle Ages to the Present, and in autumn 2012 they published a collection of his essays entitled Violence and Punishment: Civilizing the Body through Time.
The book looks not only looks at broad trends in crime and punishment since the middle ages, but also attempts to explain the reduction in incidences of violent crime and in the severity of punishments. Spierenburg – who was taught by Norbert Elias and whose work is influenced by his – also looks at the interrelationship between gender, honour and the body, which he situates within his broad analysis of the civilizing process.
The angle of the lens widens still further in the final chapters, which tackle corollary developments to the decline of violence, such as developing notions of etiquette, changes in festive behavior and – peering back into prehistory – what it meant for humans when they first began to realize they were mortal.
For more information on the book, visit the Polity website here.
To listen to my complete interview with Pieter Spierenburg (approx. 34 minutes), click here. To listen to extracts, click on the links below:
1. Pieter Spierenburg says in the preface to his new book that he became a historical criminologist almost by chance, so I began by asking him to tell me more about that [Click here for extract 1].
2. I suggested that the history of crime and punishment was an under-developed field when he began working on it… [Extract 2].
3. … and that his project was more than just to catalogue the crimes of the past, it was to theorize it [Extract 3].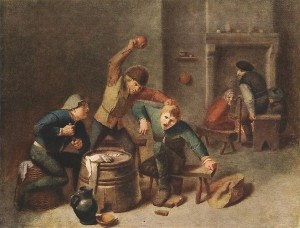 4. Violence and the fear of violence are two different phenomena. I asked Pieter whether they correlated [Extract 4].
5. Is there such a thing as "meaningless violence", I asked, or is there always some meaning, however unpalatable, to a violent act? [Extract 5].
6. Pieter has done research into the historical trends in the homicide rate in Amsterdam. Does the murder rate give a good indication of a society's attitude to violence overall? [Extract 6]
7. And what patterns emerge from studying homicide in Amsterdam? [Extract 7].
8. There are also changes over time in the percentage of victims who are known to their assailant [Extract 8].
9. Is it the case that murder is gradually pushed to the margins of society? [Extract 9].
10. The concept of masculine codes of honour are important to Spierenburg's argument. I asked him to tell me more about these [Extract 10].
11. And these codes of honour retreat in importance as the modern state develops… [Extract 11]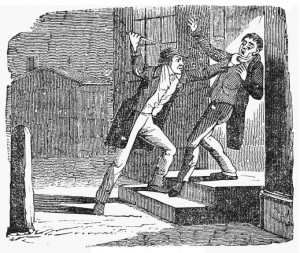 12. The high homicide rate in the United States is linked in Spiernburg's argument to the comparative speed with which the country was formed. In a sense, he says, "democracy came too soon" [Extract 12].
13. How does Pieter Spierenburg explain the US's abiding reluctance to have stricter controls on owning firearms? [Extract 13]
14. Finally in this series of extracts, Pieter Spierenburg talks about changes in the dynamic and meaning of judicial executions, a process which he refers to as the "sacralization" of execution [Extract 14].