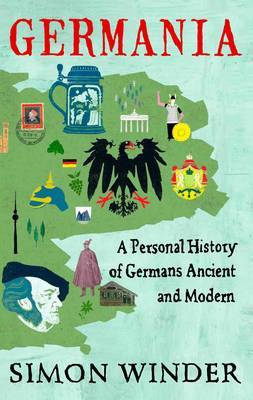 Simon Winder has just published a personal and highly entertaining history of Germany and the Germans. In his preface to Germania, he writes:
"[this] is an attempt to tell the story of the Germans starting from their notional origins in the sort of forests enjoyed by gnomes and heroes and ending at the time of Hitler's seizure of power."
He admits up-front that Germany is "a sort of Dead Zone" for English-speaking visitors today, unless they happen to have a professional reason for being there. But Simon's spirited and idiosyncratic exploration of the highways and many of the byways of German history may well be able to change that. It's certainly a long time since a book on German history made me laugh aloud in public as this one did.
An audio interview is coming soon. In the mean time, as an appetiser, here is Simon's contribution to our "Three Questions for…" series.