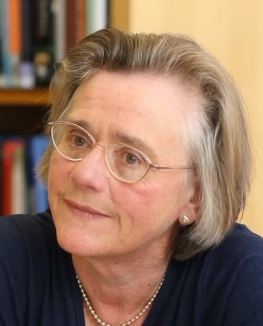 Our second guest to select her Books of the Year is Elizabeth Knowles.
Elizabeth spent much of her career as a historical lexicographer for the Oxford English Dictionary. She is also the editor of the Oxford Dictionary of Quotations and, most recently, the author of How to Read a Word, a book that aims to make lexicographical sleuths of us all. You can hear my recent interview with Elizabeth by clicking here.
And here are her Books of the Year:
Since I was thirteen and first encountered M. R. James's Ghost Stories of an Antiquary, I have had an affection for his particular subsection of the genre. The protagonist (generally learned) is drawn through his speciality into an exploration which is as tempting as it is unwise. The background (a country library or monastic church) is solidly evoked, but a crack through which terror can enter opens and widens as too many questions are asked, and warning voices are ignored. Throughout his canon of short stories, James again and again successfully achieves what he himself said were the two most valuable ingredients: "the atmosphere and the nicely managed crescendo".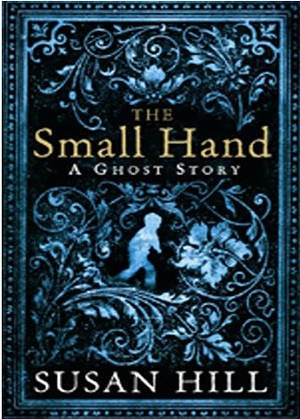 It was exciting to find this year two books which in many ways take and remake the elements which allowed James to chill the blood of his Edwardian readership. In Susan Hill's The Small Hand, the narrator, a dealer in antiquarian books, follows a frightening path which leads him from a derelict garden in Sussex to the library of a Trappist monastery in France – and finally, back to the garden again, and the tragic secret at its heart.
The places he visits and the people he meets are delineated with all Susan Hill's precision, and the unobtrusively scholarly background (with its explanation of how an unknown First Folio might be discovered) underpins evocative descriptions of the French countryside. Like many of James's protagonists he is making a journey of personal discovery which will change for ever how he sees the world around him.
M. R. James thought that "a short haze of distance" was desirable for a ghost story, and recommended "not long before the war" as what he called "a very proper opening". Michelle Paver's Dark Matter opens in 1947, but looks back ten years to a disastrous scientific expedition to the High Arctic. Once more, a terrifying aspect of the supernatural emerges through convincingly evoked realities: the Arctic landscape itself (often lyrically described; Michelle Paver knows and loves the region), and the disparate group who make up the expedition.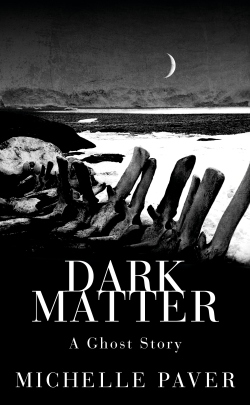 The world of the 1930s is convincingly evoked, not least through the voice of Jack (the main narrator) who sees the expedition as the only chance he will ever have to achieve the career in science that lack of money has put beyond him. By contrast Michelle Paver has used, to great effect, the background history of a real (though less disastrous) Oxford University Arctic Expedition: I loved the details of their taking fine china and champagne for Christmas, as well as more essential supplies.
Paver's ghost, like Hill's, is properly in the James tradition: deeply wronged and insatiably vengeful. Both protagonists (like the unlucky Mr Wraxall in James's Count Magnus) go on when it might have been wiser to turn back. And yet there may not have been a real choice: as the Abbot in Hill's story says, for him "Everything is the better when faced." There is always a point at which turning back is not a real option.
We are a century on from the Edwardian world of M. R. James's first stories, and both Hill and Paver show us more of the emotional lives of their characters than James would ever have done. But for me both these twenty-first century stories of the supernatural embody the key qualities of a fine ghost story which I first met in the writings of M. R. James. I shall keep them on my shelves, and re-read them pleasurably.
Podcast: Play in new window | Download