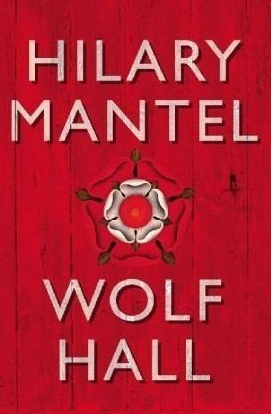 I'm delighted to say that the first Podularity podcast of 2010 is devoted to an in-depth interview with 2009 Booker prize winner, Hilary Mantel in which she talks about her remarkable novel, Wolf Hall. As far as I can tell, this is the most extensive interview about the book available anywhere on the web.
Here's Hilary Mantel on her decision to write about Thomas Cromwell:
"Very much I wanted to write about Cromwell. There isn't any other figure I would have picked; he was the main attraction because I was really interested in the path he took from very humble origins, to the Councils of State, to be the king's right-hand man, to be an earl. Other people rise from a humble background but they invariably come through the Church.

"Cromwell didn't take that path. He very much created the conditions in which he could succeed, but by doing so [also created] a huge backwash of resentment and ill-will, which I suppose in his own mind must have seemed indefeasible at times.

"He had the example before him of his patron and mentor, Cardinal Wolesey, and his fall from power. And so you might say that he must have known all along that he was bound not to succeed. And you know that saying, 'all political careers end in failure sooner or later'. But he obviously thought the game was worth the candle, and with the odds stacked against him, he persevered.

"And if he had been able to do even a fraction of what he would have liked to do, the country would have been a very different place."
To hear more about Thomas Cromwell and Hilary Mantel's extraordinarily accomplished novel about him, click on the podcast player at the top of this post. Or subscribe to the podcast on iTunes using the right-hand column above.
Podcast: Play in new window | Download