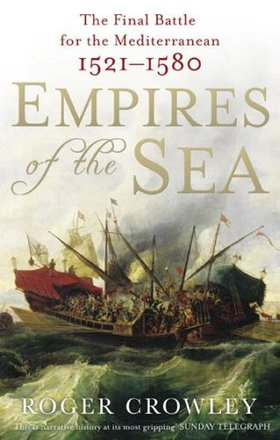 With Empires of the Sea by Roger Crowley, Podularity.com enters the video age!
I spent a very pleasant afternoon with Roger Crowley this week at his home in Gloucestershire interviewing him about his book on sixteenth-century superpower confrontation, Empires of the Sea. After the audio interview was complete we went into his garden and recorded this short video.
Podularity's heart will remain with audio, but the odd talking head (so to speak) is going to start appearing from time to time, too.