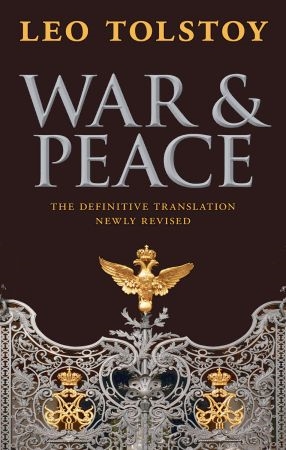 Published to coincide with the centenary of Tolstoy's death, this is a major new edition of one of the great works of world literature.
Tolstoy's masterpiece captures with unprecedented immediacy the broad sweep of life during the Napoleonic wars and the brutal invasion of Russia. Balls and soirees, the burning of Moscow, the intrigues of statesmen and generals, scenes of violent battles, the quiet moments of everyday life – all in a work whose extraordinary imaginative power has never been surpassed.
The Maudes' translation of War and Peace has long been considered the best English version, and now for the first time it has been revised to bring it fully into line with modern approaches to the text. French passages are restored, Anglicization of Russian names removed, and outmoded expressions updated.
This audio guide to War and Peace is presented by Amy Mandelker, who is Associate Professor of Comparative Literature at the Graduate Center of the City University of New York and the author of numerous books and articles on Russian literature and literary theory.
In the guide Amy suggests ways of approaching this magnificent – but sometimes rather daunting – masterpiece of world literature for the first time. Click on the links below to listen to the guide.
Approaching War and Peace
Given its daunting reputation, are first-time readers right to feel trepidation before embarking on War and Peace? Click here for Amy Mandelker's view [1:16].
We asked Amy Mandelker when she first read War and Peace. You can hear about her first encounter with the book by clicking here [1:12].
Tolstoy and his novel
revising a classic translation for the 21st century
There's a good deal of French in the novel. Why is this, and why has it been reinstated in this new edition of the book? Amy Mandelker explains her decision here and talks more generally about her revisions to the classic Maude translation [2:40].
How did Amy Mandelker actually go about producing her new edition? She describes her working method here [1:31].
Having spent so long working on this new edition, how does Amy feel about the novel when she returns to it today? Click here to listen to her response [0:39].
Complete audio file here.